Holidays With Harmony: 3 Hindu Holidays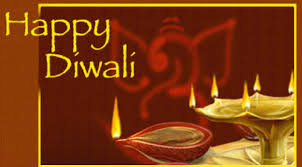 Hang on for a minute...we're trying to find some more stories you might like.
Have you ever wondered what the Hindu people celebrated? Well, you're in luck! In this story, we are going to go over three different holidays that the Hindu celebrate. Let's go to the different holidays!
Number Three, Makar Sankranti. This holiday is celebrated for the god Surya. The Hindus gave sweets and food for Surya as tradition. Everyone in India stops what they're doing and goes to worship the God of the Sun, Surya.
Number Two, Maha Shivratri. This is a holiday when people worship Lord Shiva, the god of healing. This holiday is a wake-up call to move away from conflicts and towards the truth, beauty, and peace. The meaning of Maha Shivratri is "The night we take refuge".
Number One, Diwali. This last holiday is a festival of lights. Diwali comes with multiple rituals. Lighting of Diyas and candles all around the house, worshiping the Laxmi Ganesha to summon health and wealth and fireworks are the chief rituals of the festival.
I hoped you learned about the three holidays I wrote about. These holidays are really important to the Hindus.  If you don't like them, don't judge them. Respect them and walk away.