BIG Question: Are Waffles Belgian?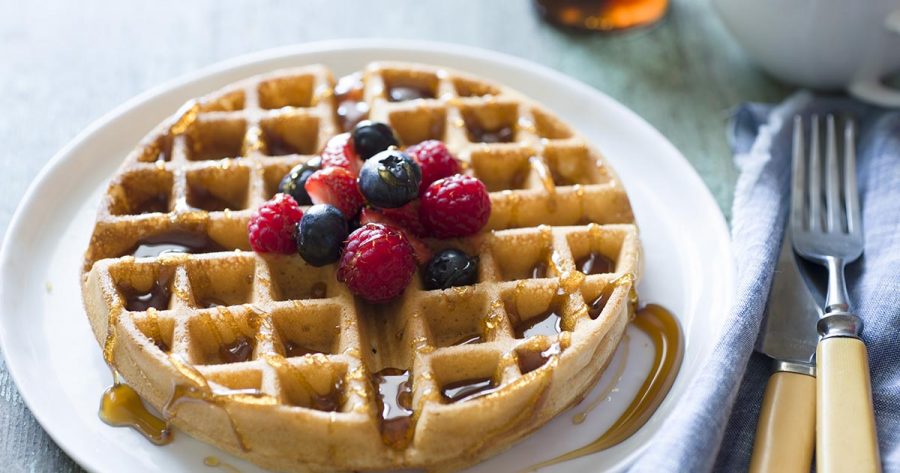 Lenia Crouch, Senior Editor
May 4, 2018
You've probably had a waffle at some point in your  life. They are delicious, symmetrical breakfast foods that are common worldwide. Many people love these treats, and wanted to know where they come from.
First, (since I've heard of Belgian waffles) let's figure out where Belgium even is. It is a country in Western Europe that borders Germany, France, and The Netherlands. They are famous for the waffle, but I wanted to know if they are actually are Belgian. After some intense research I found that, "Originally showcased in 1958 at Expo 58 in Brussels, Belgian waffles were introduced to North America by a Belgian named Walter Cleyman at the Century 21 Exposition in Seattle in 1962, and served with whipped cream and strawberries" (Wikipedia, Belgian Waffle). This shows that waffles are actually from Belgium, but soon became super popular in the United States too!
Now we have the history of the waffle. The word waffle comes from the Middle Dutch word, wafele. Waffles were made in the Middle Ages, but didn't have the same design. A lot of times they would depict the crucifiction of Jesus Christ. They also had other flavors such as honey and orange water. One of the original recipes that was found was something like this, "Beat some eggs in a bowl, season with salt and add wine. Toss in some flour, and mix. Then fill, little by little, two irons at a time with as much of the paste as a slice of cheese is large. Then close the iron and cook both sides. If the dough does not detach easily from the iron, coat it first with a piece of cloth that has been soaked in oil or grease" (Wikipedia, Waffle).
Finally, for something modern. Where to eat waffles in Emporia! First, there is the Huddle House, located at 4215 US-50 Rd. Secondly, there is IHOP, located at 2831 W. 18th Avenue, (For more information, check out the IHOP review story below). Finally, we have Commercial Street Diner, located at 614 Commercial St. These are all great options, and I hope you consider checking them out. Yum!
I hope you enjoyed finding out that waffles originated from Belgium. They are actually thousands of years old, and have changed much since then. There are some great options of where to eat waffles in Emporia, and you should consider checking them out. Thanks for reading!