Holidays With Harmony: Top 3 Remembering Holidays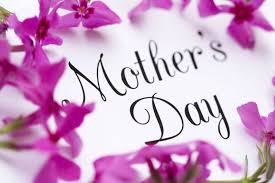 Hang on for a minute...we're trying to find some more stories you might like.
Anyway, I got 3 more holidays for you today! Republic day, Mothers day, and Day of the Dead. Let's go to number 3!
Mother's Day; Mother's Day is celebrated birth to us. Some mothers are cruel but they are our mom, so, what can we do? You can buy your mother chocolate or give her some breakfast in bed! Maybe get your mother some flowers.
Day Of The Dead; Day of the Dead is a once in a year opportunity for your ancestors to see you. You set a peddle pathway so your ancestors can walk on it to see you. If you have seen the movie Coco, you should know more. It's a good movie by the way!
Republic Day; Republic Day is celebrated in India. The reason, India in 1950 right around the time when the dust bowl ended, India became a state! India became an independent republic in 1950, Jan. 26.
I hope you liked my story! I hope you have a wonderful day! I can't wait until the next world studies class comes in and takes the sound! Love you all!