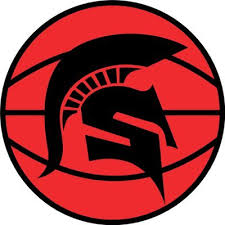 On June 3rd, the 6th grade Jr. Spartans were playing against the Wichita Express. This was a really intense game and both teams were fighting hard. But eventually, we didn't make it out of the semi-finals. The final score was 35-30.
Even after our disappointing loss, our EMS basketball team for the 7th-grade-boys team will be hopefully great. I'm gonna ask a couple questions to some of my teammates, so let's see their response.
Calvin: How'd you think about our summer season?
Cale: I think we got better overall as a team and got us ready for league play and tournaments.
Sheldon: I feel like we could've done better if we had a big guy and if we had more players we could've done better than what we did
Now I'm going to ask about why they like basketball.
Calvin: Why do you like to play basketball?
Cale: I like to play basketball with my friends and it's really fun, I like how we have team chemistry and I think that it really help us how we play.
Cooper: I like the competitiveness and the all around environment
Calvin: How long have you been playing basketball?
Cale: I've been playing since about 1st or 2nd grade so that's about 5 to 6 years.
Sheldon: I've been playing since I was 3 so I have been playing for Ten Years
Cooper: I have been playing for a year and a half
Now let's see how excited they are this year for the 7th grade basketball season
Calvin: Are you excited to play this year?
Cale: I'm excited about playing for EMS and playing a bunch of centennial teams and traveling.
Sheldon: Ya, because I'm excited to play for the school and I think we could go to the league championship, and we have more team chemistry than most teams
Cooper: No because I'm nervous and have a lot of anxiety
Thank for reading My Story about our 7th-grade basketball team. I will be writing more on the EMS Sound later. But for now, I hope you enjoyed See ya.