Cool Outdoor Gadgets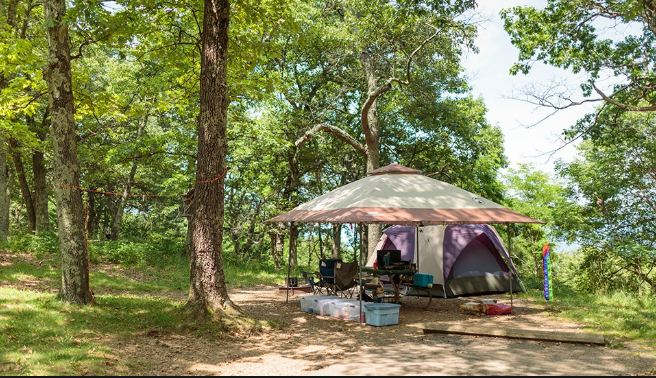 Ridley Richardson, Contributor
April 2, 2019
A family of four might spend $300-$500 for entry-level gear, or as much as $1,000-$2,500 for high-end camping equipment. So I'm here to enlighten you on some cheap but good camping gear. We'll start with a multitool, then move to a fire starter, and end with a very needed piece of camping gear, the tent.
Up first, we have Leatherman style PS multi tool with a cost of $25. It's cheap and useful. The multi tool includes Needle Nose Pliers, Spring-action Regular Pliers, Spring-action Wire Cutters, Spring-action Scissors, Flat Phillips Screwdriver, Tweezer, Nail File, and Carabiner Bottle Opener. If those tools will be useful to you in a camping trip here is a link to buy it and here is a link to check out other multi tools that you might like even better.
Up next, we have the Zippo Emergency Fire Kit that can be yours for $12. This kit comes with 5 easy spark tinders that can burn up to five minutes and has a hole so you can put it on a stick, light it, and then put the tinder on your pile of wood. It also has a replaceable flint wheel to get a nice spark. You can hold the five tinders and not be forced to take them in a separate container. This fire starter is waterproof and can is made of a strong plastic and diamond patterned grip so it shouldn't fall out of your hand. A link to see more fire starters and buy it.
Last up, we have Decathlon 2-Second Tent that only takes $175 out of your wallet. This tent gets pitched when you throw it or set it down. This saves you the time and stress of pitching the tent yourself. The tent can fit up too two people. It has a vent so heat doesn't gather in the tent. It is also waterproof and windproof and can last in winds up to 50 km/h. Here is a link to look at other cool tents and this one and here is a link to buy it.
That's the information I have for you on outdoor camping gadgets. If you add up all the costs it comes to a total cost of $212 plus tax and shipping for all of it. I hope this helped you. Catch you next time on The Great Outdoors.