What I Was Told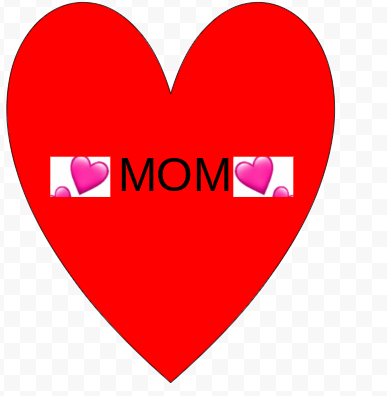 My story
Hi, my name is Haven and I'm going to tell you all about my story of when I got told about my mom's accident. Listen up because it was really rough. This year on September 9th, 2019 I was listening to my aunt on the phone with my grandma about someone having surgery, but I didn't know who it was. So I started listening closer. One of my family members was in a severe motorcycle accident. It sounded like it was really bad so I started to cry really quietly so my aunt wouldn't hear me. Then I heard her start to say "what am I going to say to Haven?" so that is when I started to break down and cry……. At that moment I knew it had to of been someone that meant the world to me. I thought and then said "omg it is my mom".
I started to freak out and started to cry a lot louder. That is when I started to think about what if I lost the most important thing in my life. I started to ball my eyes out saying quietly "what if she is dead and I can't change the fact that I lost her?"And then I heard my aunt say to her boss that it was her sister and that she may not make it….
The next day I found out I would get to visit her and I had found out all of these terrible things. She had lost a lot of blood and she didn't have a helmet on. She broke her femur on her left leg. The femur is the biggest bone in your leg above the knee. The bone came out of her leg and she used her boyfriend's belt and tightened it as tight as she could so it could stop the bleeding. I was staying in the hospital a week after the accident. The minute I saw her I felt serious bad pain in my legs and I felt the pain that she must of went through. I dreamed of me being her in that accident. I daydreamed of my mom getting in that accident, and I'm traumatized by that traumatic accident. I went home because I couldn't stand seeing her like that.
So the two weekends later I decided to suck it up and go see her again. She was doing so much better. She had lost a lot of her pain she was having. I was so proud of her. She could get up with her crutches.  Soon she was out of the hospital. My Nana had taken her in until she got her next surgery.
To this day she is doing amazing. She can get up, go to the bathroom, she can go check the mail. She is so amazing she made it through that experience. She never quit and never gave up. She is an outstanding human being who is living to this day. Thank you so much, mom.