Dunkin Donuts VS. Krispy Kremes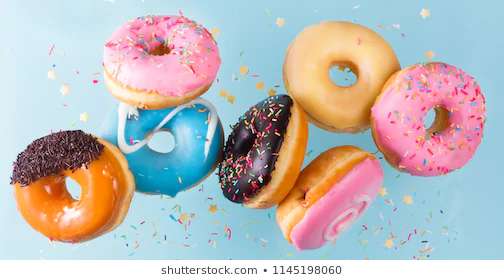 Have you ever wondered why people choose Dunkin Donuts over Krispy Kreme or Krispy Kreme over Dunkin' Donuts? Well, I am going to tell you my perspective on why I think either Dunkin Donuts or Krispy Kremes is better.
Variety of Doughnuts
Krispy Kreme only has donuts but the variety of doughnuts is reasonable. Dunkin' Donuts also serves bagels, coffee, and other types of food.  Krispy Kreme has over 24 doughnuts to choose from and Dunkin' Donuts has 70 to choose from. It is a big difference.  Dunkin' Donuts has a lot more variety. 
Appearance
Donuts can be all sorts of colors also different textures. Have you ever had a favorite donut? There are all sorts of kinds. One of the best kinds of donuts is sweet and glistening glaze sauce on top of a natural plain donut. My favorite doughnut from Dunkin Donuts is probably the Easter Donut. It is a plain donut with bright blue, green or yellow frosting on top with all sorts of kinds of sprinkles and don't forget about the different colored peep marshmallow on top. It's great knowing what all you can get, but you also never know what it is going to taste like.
Flavors
Krispy Kreme is known as one of the best donut pastry shops. But that is just a saying, we actually don't know if that is the truth. Has anyone actually tried them and compared them both at the same time? They just go by the most popular doughnut at Krispy Kreme which is cake batter. The cake batter is a doughnut filled with real cake batter and has white icing with beautiful and colorful sprinkles. It's always great having a Krispy Kreme around but there is not any around Emporia, KS.
My opinion is Dunkin' Donuts is the place to go because it has more flavors and the most creative donuts.  Although Dunkin' Donuts doesn't cost as much as Krispy Kreme, it's not about the cost, it's really about the product. Is it good or is it terrible?