Tik Tok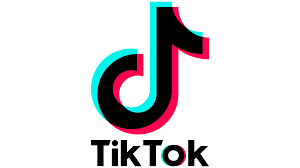 Did you know "… that Tik Tok has about 80 million monthly active users in the United States." Wow, that is a lot of people using Tik Tok. Do you know what Tik Tok is? If you don't, I will tell you.
Tik Tok is an app where you can make short videos 15-60 seconds. You can follow people and watch their videos they make. You also don't have to make videos, you can just watch people. If you find a sound or song that you like, then you can save the sound and learn the dance then do it later. You also can make funny videos like make a cringey video of you doing something.
Now we are going to go more in depth of the dances and songs/sounds. So there are so many sounds/songs on Tik Tok that you can do. Some of those sounds have dances, some of them are just words you can lip read. The dances on Tik Tok are kinda hard some are easy like Take It Out West. Then there are hard dances. I couldn't think of one but I know I have seen one before. The dances are pretty much just using your hands and arms there are some dance moves that use your hips and your whole body.
You can also do some funny comedies. I have seen people dress up and make a funny video. There are some people that make a dance but make it cringy. People can also do little baking videos and they also do life hacks. You can also make makeup tutorials. I have seen a couple of people do morning and night routines.
You can go check some Tik Toks out at Tiktok.com. I hope you have a great day and go check Tik Tok out. And maybe you will like it and download it, but first ask your parents, because there are songs with some bad language.