Top 5 Movie Scene That I HATE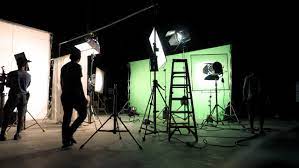 Do you watch movies? I don't usually because my attention span is too short…but anyways. There are a few movies I really like, but they have certains scenes I physically hate to watch. It's usually the scenes where I know something bad is gonna happen. There are a lot of scenes I hate but I chose 5 to feature.
Beauty And The Beast (1991 and 2017)
The Beauty And The Beast wolf scene. I have no idea why but watching it makes me uncomfortable. It's not like it's scary or anything. It's the beast being a gentleman and idiot at the same time for me. I hate the cartoon version but I hate the live action scene even more. My mom says I'm scared of it but I swear I'm not!
The Fault in Our Stars is one of my FAVORITE movies. I love it but the scene where Hazel and Augustus finally get to talk to the author guy but turns out he's really really rude makes me so mad. Yes, I know the author dude is just pretending to be an inconsiderate jerk. I still hate that he makes it seem like he actually is an jerk. I FEEL how angry Hazel is through the scene.
The Encanto floor crack scene makes me upset. The grandma lady thinks Marabel is making up seeing the cracks in the wall for attention. Yet she isn't and I think I just hate grandma for being so hard on Marabel. Like, honey, it's CLEAR you're playing favorites when it comes to grandkids. I just don't like grandma in general, she's mean.
Jumanji: Welcome to the Jungle (2017)
To be clear I'm talking about the 2017 Jumanji titled Jumanji: Welcome To The Jungle. I don't like the jaguar chase scene. I think it's the suspense in the scene that I don't like. Also the jaguars make me nervous for some reason. Maybe it's because they look so real to me.
The Jungle Book (1967)
Now, I haven't seen the Jungle Book in a WHILE ( the 1967 version). I remember the tiger fight scene so well but I remember it having the castle place catching on fire. I just rewatched and apparently IT DOESN'T, i'm so confused. I think I might have had a dream about the jungle book and in the dream the castle thing catches on fire or my brain just imagined it. Also, am I the only one that thinks Mowgli looks like Dora????
There are plenty of other scenes I don't like but these were the ones I chose. Also, they are not being ranked, it is just the order I thought of the scenes. Random fact, I hate The Lion King movie, I don't know why, I just always have. Anyways, have you seen/watched a movie recently? If not you should definitely go see a movie at B&B Theaters in Emporia , by going to this website or going to your local movie theater and buying a ticket!