The Pep Rally?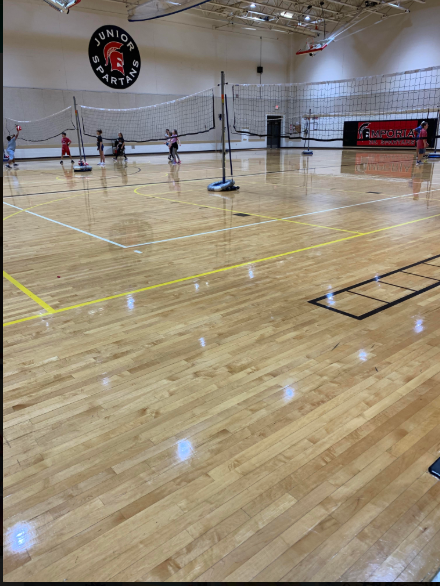 On October 13th, EMS had a pep rally to award teachers for their awesomeness, recognize athletes, and have fun and play games. It happens every month and a half and this one was crazy with the musical chairs and the pie faces. It was insane.
I interviewed CJ and Jaycie about the pep rally. I asked CJ if he was nervous to talk to the whole school. He responded with this, "Yes I was very very nervous. I was shaking in my boots." CJ also mentioned that it took two months to get ready for the assembly, but it was all worth it when the teacher got pied in the face. Next, I interviewed Jaycie Joplin about the pep rally because she was in one of the sports that got recognized. I asked her if she was nervous. Here's what she had to say: "No not really but I felt like people were watching me." Jaycie also mentioned that her favorite part was the recognition of the sport. It was really fun because the coaches got to do a speech about the sport. And when the teacher got pied in the face. She didn't really have a least favorite part, it was fun and all." There is a lot of stuff that people can talk about, but we don't want to bore you.
There were so many activities that were at the pep rally. In addition to musical chairs and athletes getting recognized, there was the certificate award when teachers got awards. There are a lot of awards like the best quote, the best hairstyle, and the funniest teacher award. Mr. Hawley got the best quote award, and other teachers got other awards.
A lot of people liked when the teacher got pied in the face at the pep rally. Why did they do that, you're thinking. Well, the teacher did that because if a student gets $200 for the Walk-A-Thon, then they got to pie the teacher.
I really think it was fun. When the teacher got pied in the face and the band was playing were my favorite parts. It was really awesome at the certificate because the teacher being awarded for being themselves is super awesome. It was all fun.