Little Caesars – Big Problems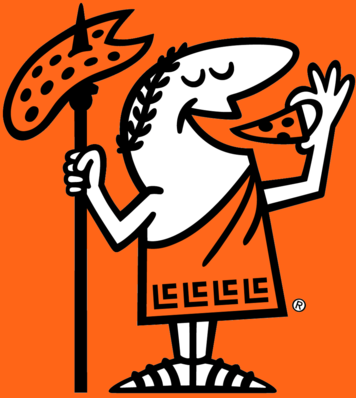 Have you ever had pizza? What type of pizza? Where did you get your pizza? How was the pizza? Was the service good? Was the place good? Finding the perfect pizza place can be easy, but some of the pizza establishments can be awful and this review will talk about one, Little Caesars.
The first reason for this is Little Caesars has terrible service. Whenever you go to Little Caesars don't be surprised to be treated like garbage. Sometimes they will cuss you out and treat you like you are their enemies. One time I ordered bread sticks and they didn't even butter or put anything on the breadsticks. Another time we ordered some pizza and breadsticks we had to wait a long time and it was hot out so they said to wait just a little more and they gave us pizza but no breadsticks! They technically stole our money.
My second reason is that prices were pretty high. If you look online at their menu, you can see how high the prices are. For example, a large pizza is $8 which doesn't sound like much, but if you add to the purchase and the tax it can be a lot. If you get one large pizza, some breadsticks, and a 2-liter bottle of soda it's 14 dollars, and again if you add tax that's a lot. If you get any pizza that has something more than cheese or pepperoni, it will cost $14.
And last, but not least, the wait time. The wait time at Little Caesars is so atrocious. When I and my family ordered online we ordered an hour before we went to get our pizza and when we arrived we had to wait an additional hour to get our pizza. And that's if there aren't a lot of customers. But if there are a lot of customers, then it takes even longer.
Little Caesars is not a good pizza place. In my experience Little Caesars has terrible service, the prices are high, and the wait time makes you feel like you are in a store that is run by sloths. So, next time you want pizza you should choose Pizza Hut, Gambinos, Pizza Ranch, Caseys, or Dominos. Just anything other than Little Caesars.