Seasonal Celebration 2017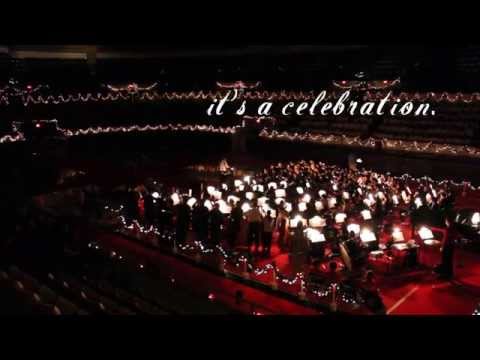 Hang on for a minute...we're trying to find some more stories you might like.
Have you ever been to the Seasonal celebration in Emporia? Well, if you haven't, then you should just keep reading to hear some other people's opinions and input on the Seasonal Celebration!
Let's start by me talking about what happens at the Seasonal Celebration from my point of view as a viewer of the celebration. The seasonal Celebration is a two-night event where a lot of people can go and watch dancers, a short play or skit of a Christmas story, and you can listen to the choir and orchestra. My favorite part about going to the Seasonal Celebration is hearing the choirs and orchestras because they sound so pretty together. When I go to the seasonal celebration, I always look forward to the part when the dancers come out and do a short dance routine with the glow sticks.
I asked Holly Urshel (8th grader) at Emporia Middle School, some questions about the Seasonal Celebration. She stated that,  "I go to the Seasonal Celebration almost every year, one of the main parts about winter that I really look forward to is the Seasonal Celebration". Holly said that her favorite part of the Seasonal Celebration is when "she gets plays in the orchestra and sings in the Choir". She told me that since she is in both the orchestra and the choir she plays in the orchestra one night and sings with the choir the other night.
After I interviewed Holly Urshel I interviewed Brandy Mason (my mom) asking her some different questions then I asked Holly.  I asked my mom if she goes to the Seasonal Celebration every year.  her response was "That she has went to it every year since her Freshman year of Highschool!". I asked my mom one last question, and that was if she has ever performed in or has known someone who has performed in the Seasonal Celebration. She answered with "No I have never performed in it but I have worked it as an Usher for several years to help people find their seats, and over the years I've known a lot of people who have participated in it"
I thought that it was cool how she got to work as an Usher for some years because I feel like it would be a job that would be really difficult. Because there is always a lot of people that go to the Celebration.
The Seasonal Celebration is a really big event, and in my opinion a really fun and awesome event to go to. You get to hear the choir sing and the orchestra play their instruments to the same song as the chorus sings.