My Computer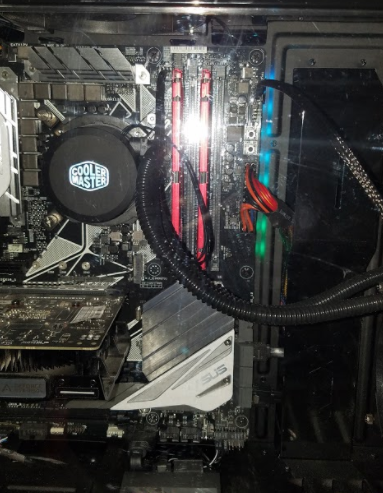 Hang on for a minute...we're trying to find some more stories you might like.
I just recently built a new computer for myself. It is probably the best computer that I have ever built. It's my most prized possession because I can look at and think, "Dang, I built that". It has a lot of components and I wanted to tell you about them.
The first part that I will be talking about is the CPU, I have an, i5 8600k. This is probably the best CPU out there for gaming. It has great overclocking and 6 cores. This CPU cost me about $300 when I bought it but it usually goes for about $240-$280 online. Before I built this computer I had an i3 2120. This isn't the best CPU out there but it got the job done. It had 2 cores and it didn't have overclocking.
The next thing is the motherboard. I bought an Asus Prime Z370-A. This is THE best motherboard for an i5 CPU. It cost me about $350. It has lights on the side that light up in a rainbow pattern, the light just makes the built look a lot better. The motherboard has 8 slots to put in ram but im only using 4 of them. I don't use all of them because I think 64gb of ram in enough because most games only require about 8 or 12 gb of ram.
My video card isn't the best, but it is still top of the line! I have a Geforce GTX 1050 ti. This is the 10th generation of Geforces GPU line. It has 4 gb in it. I'm going to be getting a new gpu soon. I might get either a 1080 or a 1070 ti. These are much better video cards and are about 2 times as powerful as a 1050 ti.
The case that I use isn't that great. It is and NZXT S340. It is probably the best case you can get for only $70. I'm planning on getting the Corsair 570x. This is one of the best cases you can buy. It cost $180 but it is definitely worth it. After I get this case I will have to Basically rebuild my whole computer but just in a different case.
Those are basically the most essential parts of my computer. In total, my computer costs about $1,200. It took me about 2 years to save up this much money for it. My computer isn't perfect,  but it is dang nice.