Mother's Day
Sydney Douglas, Editor
May 10, 2018
Hang on for a minute...we're trying to find some more stories you might like.
Mother's Day is the one day of the year where people from all around the world celebrate their mothers.  What will you do for your mom on May 13th? If you can't think of something to do for your mom, this story has five things to do.  Which are: bake something sweet, make a craft, clean the house, write a nice letter, and last but not least buy her something from the heart .
1.Baked Good- Strawberry Cupcakes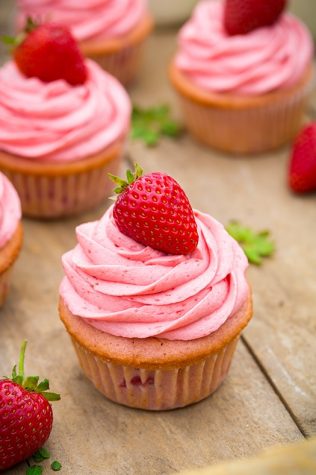 (Cooking Classy)
If you have something else in mind, go for it!  This is just something that I thought would go with the holiday.  For the ingredients check out this LINK.  First, preheat the oven to 350 degrees.  Stir the cake flour into a medium sized mixing bowl, then add the baking powder and baking soda, mix for 20 seconds then set aside for later.  Next, using an electric mixer, whip the butter and sugar until fluffy. After that, add in the egg white (adding one at a time). Using a liquid measuring cup whisk together the buttermilk, and ⅓ the mashed strawberry and the vanilla extract.  This next step can get confusing, first, add ⅓ of the flour batch to the butter mixture, and then add ⅓ of the buttermilk mixture, until both mixtures are gone. Add the ¾ strawberries to the batter. In the muffin cups (¾ filled) cook for 20-23 minutes, or until a toothpick comes out clean.  Lastly, add the frosting of your choice and voila your cupcakes are finished!
2.Make a craft- Flower Pot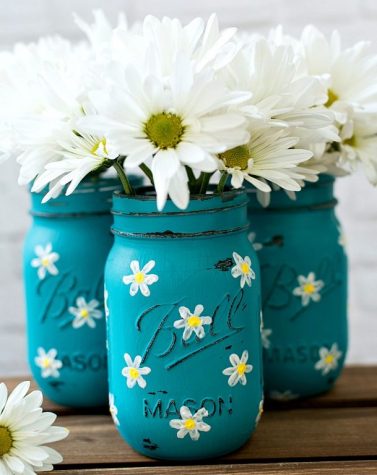 (Pinterest)
This is a really easy craft that nearly anyone can do!  First, get a larger sized mason jar and lay out your mom's favorite color of paint.  Take your paint and put in a lot of paint inside the jar, and do this STEP.  Let the paint dry for an hour or two, then paint little flowers or hearts on the outside with the colors of your choice.  That's basically it! Lastly, add your mom's favorite flowers.
3.Clean the house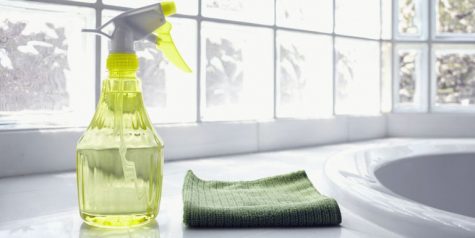 (Good Housekeeping)
This is a really simple and will mean so much to your mom!  I would start off with dusting everywhere in the house. Then, I would clean your room and her room (only if your mom's room is dirty).  Mop (only hardwood and tiles), and vacuum the floors. There's so much more that you could do, these are just the basics. When you're finished you could place a card onto her bed, or the kitchen table.
4.Write a nice letter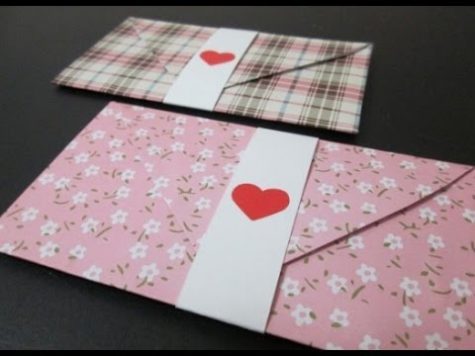 (Youtube)
Just tell your mom what she does for you, and why you appreciate her so much.  If you're having trouble you could search up a heartfelt quote on Google and put that in the letter.  Or your could write that has the letters in your mom's name. My mom's name is Lori, so I could put…..
Loving
Overjoyed
Really Caring
Intelligent
5.Purchase a gift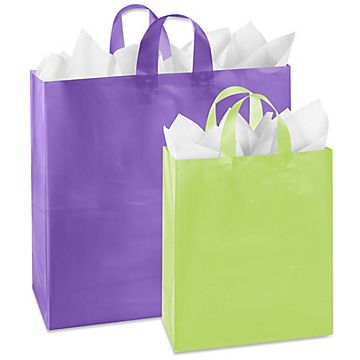 (Uline)
If you don't have the time or, "energy" to do any of the rest of the things on the list.  You could get her: hand soaps, body soaps, perfume, a mug/coffee cup, flowers, a book, a framed picture of your family, or a giftcard to her favorite place.  There's so many more things you could get your mom but these are just to get your thoughts started.
But in the end, you could just be nice to her the whole day and let her know you love her. Remember this on Sunday, May 13th.  You should be nice and appreciative towards your mom everyday of the year!