Behind the Artist; Under The Shadows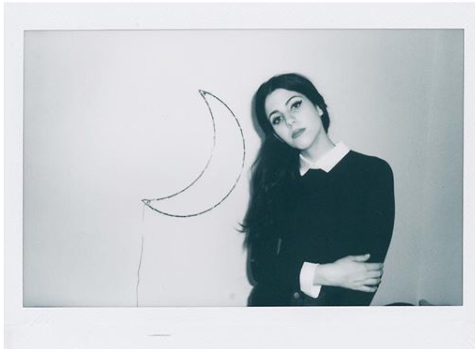 Mckinsey West, Senior Reporter
February 19, 2019
Luna Shadows is a singer with a mysterious name. No one knows if it's real, or a cover. She is a girl who is, in a way, under the shadows. But when it comes to her shows, she is in full spotlight with her fans surrounding her. Luna Shadows is a singer/songwriting based in California. Luna has a different sound to the way to sings and puts forth her music, she gives off more of an original sound that is not like what we hear every day on the radio. I was given the honor of being able to communicate with the true artist behind these songs, making this a bit of an exclusive story about the one and only Luna Shadows.
Luna originally grew up in New York City but is now a California girl, living in Los Angeles, where she has been for the last decade. Luna is a multi-instrumentalist, which means she plays a various range of instruments."My first music lessons were classical piano lessons which I started in middle school" says Luna. A really cool thing about her is that she writes her own music, records it, and even produces it. Luna even does a lot of the editing that artists need to do to make everything flow. But since she is starting to get a little bigger bit by bit, she has brought in a couple of mainstream indie-pop co-producers to help her carry the load. But, either way, she still enjoys working in garages and bedrooms around Echo Park in Los Angeles. Something Luna does behind the scenes is that she tours with the band The Naked and Famous, as the keyboard player.
Luna Shadows, like most artists, has a range of feelings that are being put into her songs. But with the majority of her music, she has a deep and soft melody. All of her songs have some type of a romantic melody mixed in with her voice, even with her most upbeat songs. "I consider myself an alternative pop artist, creating songs that are relatable and familiar but with a twist of something slightly out of the ordinary."
All of her songs have some kind of message, usually dealing with relationships. Like in her song Cry Wolf there is a lyric that says "No one's gonna save you, when you cry wolf" meaning that someone who lies too many times about something, will lose other people's trust. Another thing that is really amazing about her music is that you can hear more instrumental parts other than just electric sounds. "I don't have a single message in my music but something that I like to explore is juxtaposition and contrast – dark and light – for example, melancholy lyrics over a really upbeat musical bed, or vice versa." said Luna Shadows.
There are a lot of places you can find Luna Shadows music. Youtube, Spotify, and pretty much any other app you use to stream music. She has a single album, which is "Youth". "One of my favorite songs I have written is 'Youth.'" says Luna. Songs on this album other than Youth are Waves, Cheerleader, and Thorns. A couple other songs that aren't included in on this amazing album are Cry Wolf, Hallelujah California, and Be The One.
Now that you know a bit about Luna Shadows I really suggest checking out her music. Since she is a small artist, it would really help her get farther into her career of music. If you are interested in her music there are many links above that will take you to those songs or websites. You know a bit about her and her music, so check those out.  I also want to give a big thank you to Luna Shadows for responding to my email so I may share with others more about an amazing artist who deserves to be more known for all the hard work she puts forth with her music.