Coffee, Coffee, Coffee!!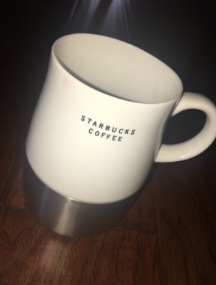 Hang on for a minute...we're trying to find some more stories you might like.
My grandma, Wanda Lane, is obsessed with coffee. She has eighteen coffee cups total and drinks at least five cups of coffee a day. When asked why she drinks coffee she said, "I like the taste and it wakes me up." She likes her coffee rich, strong, and hot. She doesn't like flavored coffee unless it is in the afternoon. She used to have a mug collection but she gave most of them away to friends and family. My grandma is an all around coffee lover. She can never turn coffee down!!