Kaylee's Opinion Of Ferrero Rocher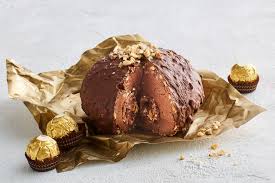 Hang on for a minute...we're trying to find some more stories you might like.
So I have decided to interview Kaylee Lane, a student at Emporia Middle School, to find out what her favorite candy was and why. It turns out that her favorite candy is Ferrero Rocher because, "They are so fancy and they taste super good." Ferrero Rocher is a creamy milk chocolate with finely chopped hazelnuts, and a hazelnut and wafer lay in the center. There are many varieties of Ferrero Rocher. For instance, there's the white-chocolate Ferrero Rocher and there's the dark-chocolate Ferrero Rocher. I have never tried a Ferrero Rocher but I would like to.