High School Musical the series
Look for this in Disney + and catch up!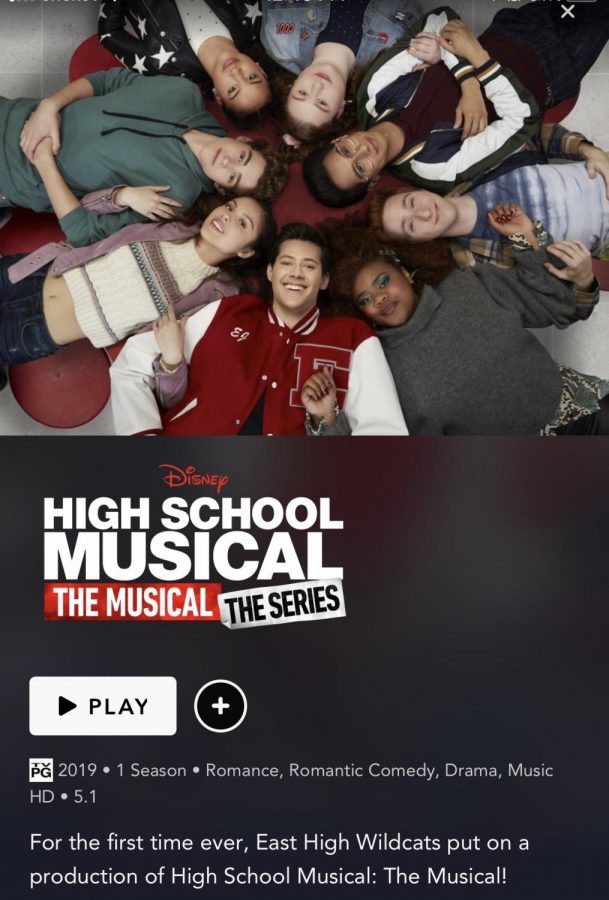 Gabriella Rivera, beat reporter
January 13, 2020
The High School Musical series has been a huge hit on the new app Disney plus. They just released episode 6 of the season. The plotline is they all go to East High. A drama "teacher" wants to do a musical of the high school musical. But with good ideas and positives come negative things. The drama teacher turns out not to be a teacher. What will they do? Tune into Disney plus to find out.