Top 6 Hayao Miyazaki Movies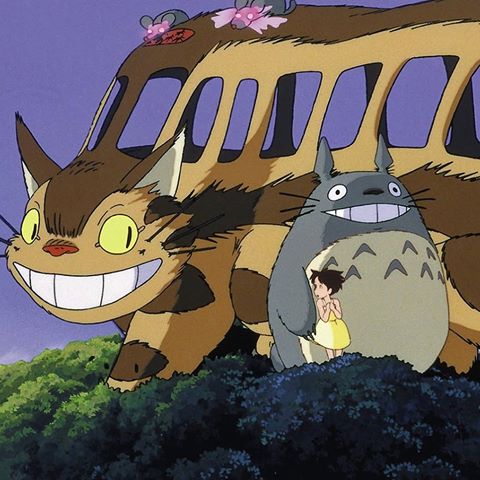 I have been watching anime movies by Hayao Miyazaki ever since I was little. If you're an anime fan, have you ever wondered which of these movies are the best? These 5 Japanese animated movies from Studio Ghibli are the ones I watch over and over again.
My Neighbor Totoro
My Neighbor Totoro is about two girls and their dad moving to the countryside in Japan. The younger sister (May) makes an "Imaginary Friend" and a friendship. Totoro lives inside a big tree and is a giant cat/rabbit. The film was released in 1988.
Princess Mononoke
This movie is about a warrior named Ashitaka, who is turning into a demon. He meets Mononoke, who is raised by wolves, claims she is an animal, and is trying to stop humans in Ashitaka's community from destroying the forest. This is a very good movie, but there is some violence and blood. It might be photosensitive for some viewers. This film was released in 1997.
Porco Roso
This movie is about a former Italian World War I fighter ace and bounty hunter. He somehow turned into a pig during war. He flies for fun. This film was released in 1992.
Ponyo
Ponyo is a fish living in the ocean kingdom and got stuck in a jar on shore. Sosuke is a young boy who smashed the glass jar and started to bleed. Ponyo licked the blood and became part human. This film was released in 2009.
Kiki's Delivery Service
Kiki is a witch who is in training and going to another city with her cat JiJi. Soon she is questioning herself and loses her powers. This film was released in 1989.
Howl's Moving Castle
Based on the book "Howl's Moving Castle", this is a movie about a girl who turns into an old lady from the "Witch of the Waste". She finds a moving Castle that is powered by a fire demon named Calcifer, and soon finds Howl who is a magical man and soon finds love with him. This film was released in 2004.
In conclusion, I really like all of these movies and I recommend for people to watch them. If you want to see any more Studio Ghibli movies, go to Studio Ghibli Collection.