A Day at The Flint Hills Rodeo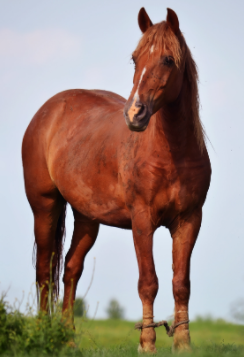 Hundreds of people gathered at the Flint Hills Rodeo in the last week of May in the small town of Strong City, Kansas for the fun and entertainment of this amazing event.
You drive up in a pasture step out of your car. You can smell the country.Then you walk over to a ticket booth and pay for a ticket and the ticket people let you through a gate.This place is NOT like a theater it is "see a seat take a seat." So you take your seat and look around and see many booths full of all kinds of different things. You go take a look, maybe grab a snack like a funnel cake or maybe a hot dog. A young boy whose name is Caleb Dexter said " This is the best funnel cake I've ever had." There are so many people it is like running in a herd of bulls getting bumped around.Finally, you get back to your seat and settle in. Lots of people have blankets and coats because it is later at night it gets a little chilly but your eating that warm funnel cake so it's all better.there are lots of people talking because they haven't seen each other in a long time some people come from a long ways away like Texas and Arizona and that is a long drive or flight.You find yourself laughing at a rodeo clown or as some people know him, RIDER KIENSER, 4x World Champion Trick Roper and 2x World Champion Gun Spinner. He is amazingly funny and cool. But there is more than just that there what you all know and love bull riding some people think of people getting bucked off the bull or other people think of the rodeo clown in his barrel getting knocked over by the bulls. Another fan said " I love to guess which bull rider will last the longest." After someone falls off the bull you can hear the crowd going ooh.But the next thing will blow your mind.Or blow some people's minds. It did these fellers.
Lots of people like riding horses but if you ride a horse like these people you have some courage.Horse racing is very dangerous if you turn around a barrel to sharp and to fast the horse could fall on your leg and break it or just completely crush you, but sometimes you just need to have fun and not worry about it.
This is a very cool part of the rodeo just listen to the fans…… you probably don't hear them but this is what another young fan said." so cool." or this lady " Exciting." yes very exciting watching the horses fly around those barrels is amazing. These fans also love Rider Kienser. This "act" is the best of the best. It is dangerous and amusing he whip roses in half while they are in peoples mouths so cool he also has a whip of fire also so cool. The crack of the whip is super loud; you can hear it echoing through the stands. After that they (the people that run the rodeo) do a truck pull this is when two truck battle it out or are back to back and step on the gas to see which truck is the strongest.Here comes the funny part mutton busting when little kid ride on sheep watching these little kids slide slowly fall off the back of the sheep will make you burst into laughter.
This has been a story about the Flint Hills rodeo. If you want to learn more, click here. You'll love it if you just go. If you really read this, you'll know why I'm telling you to go. (because you'll love it)