Worlds of Fun is Not so Fun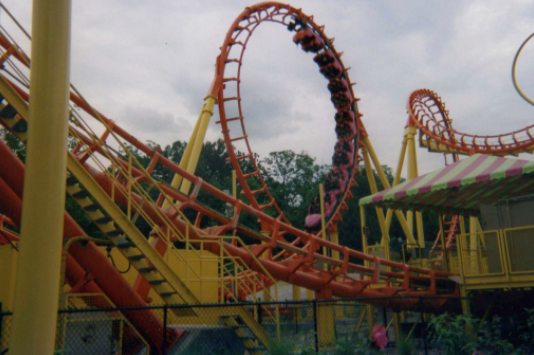 On a Saturday in September of 2018 we went to Worlds of Fun. It was my first time going to Worlds of Fun. It was a little cloudy but no one thought it would storm. We went  and we started to ride some of the rides. 
It was constantly raining, then it would stop, then it would rain, then it would stop and it kept doing that. We knew it was going to start raining a lot more soon so we started to go ride the rides me and sister wanted to ride. We split up and me and my dad went to go ride a roller coaster and my mom and sister went to do something else. 
It started raining, me and my dad had no shelter so we went to go find the others. They were in a building with a little kid play area, right as we got there it was raining SUPER hard and then the power went out. We were very scared and everyone instantly turned their phones on for light.
When it was over there were a couple trees that fell over and debris everywhere. We wandered around for a bit looking at all the wreckage and taking pictures. To get back to our car, we had to walk through a flooded area and the water was about 6 inches high. We haven't gone to a Worlds of Fun since, and I don't think I'll be back there anytime soon.