Conservation Organizations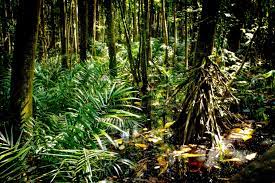 Have you ever heard of a Conservation Organization? Well today I am going to tell you some of the best places to volunteer or donate. Not all of these are conservation organizations but they do all save the lives of helpless animals. These companies don't require a lot of money from people. These organization help hopeless animals that are in need.
The First one that I am going to tell you about is The U.S Fish and Wildlife Service. They primarily focus on wildlife. But, they also help endangered animals, fish, and even plants. They can even find DNA samples not even from the actual animal. Like for a moose they can use it's antler. They also try to catch poachers. Recently they have caught a poacher killing elk and deer. They also help animals in need such as an owl that fell out of a nest and then 10 weeks later they released it. For more information go to https://www.fws.gov/.
Another great place to donate to is The Nature Conservancy. They focus on Climate Change, land and water, providing sustainable food and water, and building healthy cities. They are trying to encourage people to use solar panels instead of your regular electricity. And they try to inform people about what is happening with modern conveniences and what their impact is on the world, (Land and Sea) For more information go to https://www.nature.org/en-us/what-we-do/our-insights/perspectives/
The third and last company is The Wildlife Conservation. They work on environment conservations such as, and this is specifically from the website, "The value of American wildlife spans economic, ecological, and spiritual realms. Wildlife creates jobs through outdoor recreation, sustains food and water supplies, and helps us develop meaningful bonds with our natural world. Unfortunately, over the last century many of our wildlife species have seriously declined due to rapid and large-scale changes to their habitats and ecosystems. We're working to grow wildlife populations by transforming the way we approach wildlife conservation." So they are really into helping the animals in need. For more information, go to https://www.nwf.org/Our-Work/Wildlife-Conservation
Honorable Mention
ASPCA is a great organization. They take the money to get animals off of the streets. They might not work with conservation efforts but they still save animals' lives.They help dog's and cats that suffer from abuse. They rescue, place, and Protect every animal in need. And they are a non-profit company. For more information go to https://www.aspca.org/animal-rescue
These are some of the best companies to donate to. Even though not all of them are for conservation, they are all great companies. So if you hear about these organizations having a fundraiser I would seriously check it out. Or you can look on their websites to find out how and when to donate.