NFL Teams That Don't Exist Anymore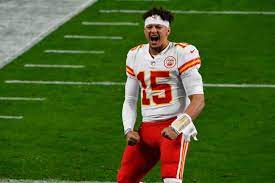 Have you ever played football with your siblings or even with a team? I will be telling you about teams that renamed themselves to the name you may know now. I will be talking about the Portsmouth Spartans, Dallas Texans, Dayton Triangles, and the Pottsville Maroons. All of these names I picked were very interesting and some of them are teams you may know now.
The Portsmouth Spartans was just a very interesting name because it just reminded me of EMS Spartans. They called themselves Portsmouth Spartans in 1928 and switched their name in 1934 to what you'd know now as Detroit Lions. The Lions are a well-known team that has four NFL championships.
The Dallas Texans you may have not heard of, but have you heard of the Chiefs? Yup, that's right!! The Dallas Texans were a team in 1960 and renamed themselves to The Chiefs in 1970. I'm sure we all know the owner Lamar Hunt, the owner of the Texans/Chiefs. The NFL named the AFC championship trophy after Lamar Hunt.
The Dayton Triangles is a team that I didn't even know existed. They were a professional team in the 1920s. Fun fact: the triangles got their name from their hometown triangle park. The Triangles changed their name to the well-known team now, the Brooklyn Dodgers just like the baseball team. Now the Dodgers I know, but I never knew that their name was the Dayton Triangles.
The Pottsville Maroons I also didn't know existed until they changed their name. The Maroons changed themselves to the Boston Bulldogs. I didn't know this team either, so I researched them and they were founded in 1920. The Bulldogs played in the NFL from 1925 to 1928. That might be the reason I didn't know this team as well as I did the others.
All four of these teams played for the NFL and changed their names at least once. To see some other teams that changed their names go to this site: National Football League franchise moves and mergers – Wikipedia. The Portsmouth Spartans, Dallas Texans, Dayton Triangles, and the Pottsville Maroons are all teams that you may or may not know now that are in the NFL or were in the NFL. I don't have an opinion on teams switching their names or moving to different places. I'd just think it would be a bummer having the Chiefs move to a different place.