My First Concussion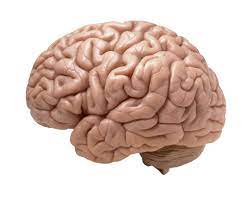 Have you ever gotten an injury from a sport? If so, did you have to go to the hospital for it?  This is how I got a concussion in soccer. Although it's an Injury, I helped my team win their last game. 
It is August 2020, and I woke up around 6am. After waking up really early I got in my soccer team outfit then I went downstairs to eat. My game didn't start till 7am so I had time to watch something. When I got to the field no one was there so my dad took shots at the goal and I blocked and then we switched. My coach and other teammates eventually made it. The last thing I did before the game was practice my dives and jump dives.
The games just started, and both teams got a goal pretty quickly. After the goals at the beginning, they just kept running the ball up and down the field till halftime. After halftime, we got 2 goals, and the other team soccer on me once. I was traded out because I can't stay in the game forever.
It's been about 10 minutes since I got traded out and the opposite team has just traded in their best player. My coach wasn't worried until they got a goal and made it 2-2. Now that it's 2-2  my coach traded me back in and we have around 5 minutes left. The other team earned a  corner kick by accident. Because it's a corner kick, there are lots of people around me. The kid passes it to his teammate and his teammate takes a shot. I jump to get it and I block it with my head which ends up making my head hit against the metal pole and I was knocked out. I wake up after around 5-10 seconds and my coach immediately gets me off the field. All I can remember after getting knocked out is the ringing nose that kept getting louder as everyone else got louder and a ball-like figure that is black and white. I think it's because the soccer ball was the last thing I saw. I was told that my team got another goal and won. My coach and team were proud of me for saving the ball.
A day after the game I was still hearing a ringing noise and I was getting worried, so I had my parents get me a doctor's appointment. At my appointment, the doctor tested me for a concussion. I ended up having a concussion and wasn't allowed to play sports but I got lucky because that was my last game.
That's how I helped my team win the game by getting a concussion. I also decided to not play sports after that but I will start playing sports again this year and next year. My lesson from what happened is even if your game is competitive be careful in what you do.