Texas Roadhouse Review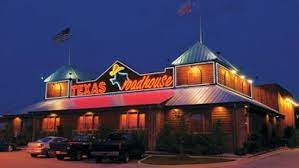 Texas Roadhouse has 433 locations that you can go to, but before you do read this review. In this review, I will be talking about 3 things. The first one is menu items, then I will talk about the best thing ever, the rolls, and the last thing is the service.
The first thing I am talking about is the menu items. Texas Roadhouse has a lot of amazing options for you to order from. My order is always a 6oz sirloin with a salad and a baked potato, and they all cooked perfectly. They also have various dessert options like a brownie sundae. That is all I have to say about the menu options and I would give the items a 9/10.
The next thing I have to talk about is the delectable fresh rolls. The best part about the rolls is that they come with cinnamon butter and it melts almost instantly. Another thing is that they are unlimited and you can have as much as you want. They are always hot and fresh and they are the most delicious thing ever. I am ranking the rolls a 10/10.
The last thing I am talking about is the service. At Texas Roadhouse you can expect the best service. Everyone is very nice and takes care of you and makes sure you get everything you need. If they get your order wrong they will kindly take it back and fix it. They will come and check in with you every now and then to see how you are doing. I am ranking the service a 9/10.
To end this review the final ranking is going to be a 9.5/10. Which is very good. I hope after you are done reading this you will go to one of the 433 locations available.