Starbucks Review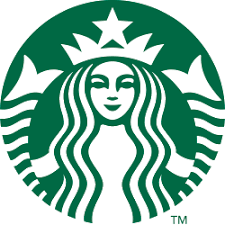 Have you ever been to Starbucks? There are about 32,000 Starbucks locations worldwide. So today, I'm going to be reviewing Starbucks over their food/ drink, service, and sitting area. 
Food/ Drink- Starbucks is known for its food and drinks, and there are many posts on social media about them! Their drinks come in the sizes tall, grande, venti, and trenta. Drinks and food can be ordered through an app their app, in their drive-through, or in-store. My personal favorite food is their breakfast sandwiches and cake-pops! My favorite drink is definitely any type of iced drink. Overall, I rate their food/drink 5 stars!
Service- Whenever I've gone to Starbucks, they've been so nice and polite. Even though they may get your name order wrong, they don't do it on purpose. If something ever happens to be wrong with your drink, they will be glad to give you the correct one! I rate their service 4.5 stars!
Sitting Area- Starbucks has an indoor and outdoor sitting area. If you happen to order your drink through the Starbucks app, you can pick up your drink and then enjoy your drink there. Warm drinks are good to drink when it's cold outside, and cold drinks are nice when it's warm outside! Starbucks Workers' do a great job at keeping their area clean after a mess has been made. Even though they might not clean their outdoor area as much; it's still a good place to enjoy your drinks and food. I rate their sitting area 4 stars!
Overall, I rate Starbucks 4.5 stars! Starbucks is my favorite place to hang out, get something tasty, or just get out of the house. If you haven't tried out Starbucks before, I definitely recommend that you try it out!