Gambinos Pizza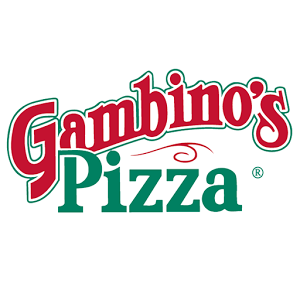 Brooklynn Ruiz, Jr.Reporter
November 29, 2017
I have always wonder why pizza is so popular around the world. Well, today I'm going to tell you the aspects of the crust, toppings, and the service of Gambinos. Hopefully you will learn more about pizza and why it SO good and what I would rate them overall.  If you read down below I will tell you all about it.
First off the crust that they have is very delicious!! They have Original, Thin Crust, Pan Crust and they even have Gluten Free Crust!  
After making the crust then you have to have the toppings to make it better! They have so many pizzas to choose from but my favorite is the Taco Pizza. It is so good and delicious. The Taco pizza has beef, onion, cheese blend, lettuce, refried beans, fresh tomato, and taco sauce, but I don't like tomatoes at all so it would be optional.  I also love a lot of pizzas but this one stands out to me. They also have Mobster Pizza, Chicken Alfredo, Southwest Chicken Alfredo, Deluxe, Bacon Cheeseburger, Meat Cravers, BBQ , Veggie Cravers, Pepperoni Pizza, German Pie, Hawaiian Pie, Capone, Polynesian, Buffalo Wing, Chicken Teriyaki, Chicken Bacon Ranch, Classic Italian, Sausage Cravers, Meatball Pie, Alfredo Pizza, Garden Alfredo, Meaty Alfredo, and Heart Shaped Pizza.  
Also for pizza stores/restaurants you have to have a service to welcome people, inform, and entertain your customers. They welcome their customers by saying "Hello, welcome to Gambinos". They give them menus of what they have and special orders. Also they entertain customers by their many interesting pictures on their walls that's their history of when Gambinos started! Overall they have a great service they do everything and so much more that I just mentioned of what they have. Their environment is clean and precise, their food is GREAT, their employees are so nice and caring. This is the most pizza place that I know is so accurate and have good ideas for pizza. I'm not saying this is not the only place there is like Pizza Ranch, Pizza Hut, and etc.
In conclusion, pizza is a great food to eat for any occasions or anytime. It is always delicious from the first bite to the last. Gambino's is a really good with their pizza crust, toppings, service, and basically EVERYTHING! I would give them personally 5 stars because of their enthusiastic employees, helpful environment, and everything they do to help their customers to get what they want.