Children's Mental Health is a Big Problem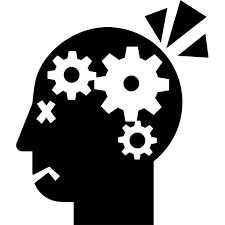 Did you know over half of Americans with mental health issues don't have access to mental health treatment, and part of those people are children? Children's mental health is a big problem in America and it needs to be talked about and dealt with more. A reason for this is tons of children have mental illnesses. Another reason is that kids can become distant. One last reason is kids are open to future physical illnesses if they have mental illnesses now.
A whole lot of children have a mental illness. According to the CDC (Centers for Disease Control and Prevention), "Ever having been diagnosed with either anxiety or depression" among children aged 6–17 years increased from 5.4% in 2003 to 8% in 2007 and to 8.4% in 2011–2012." This means the likelihood of children getting mental illnesses is increasing over time.
Kids can become distant from people. According to the CDC, "Without early diagnosis and treatment, children with mental disorders can have problems at home, in school, and in forming friendships. Mental disorders can also interfere with a child's healthy development, causing problems that can continue into adulthood." This means that kids with mental illnesses can have problems making friends and getting good grades. This is a problem because it can be harder for other people around them and themselves.
Kids can have future physical health problems because of mental health. According to the NIH (National Institutes of Health) "Mood and disruptive behavior disorders were related to cumulative health problem incidence, as well as aggregate measures of health problems and severe health problems. Additionally, mood disorder diagnosis was associated with higher rates of infectious diseases, respiratory problems, and weight problems. Disruptive disorder diagnosis was related to higher rates of risk-behavior related health problems." This means that kids with mental illnesses have a bigger chance of physical health problems later in life. This is a problem because health issues will increase in the future.
Kids' mental health is a big problem. Some reasons are a whole lot of children have a mental illness, kids can become distant from people, and kids can have future physical health problems because of mental health. If you think you have mental health problems, talk with a trusted adult. Here are some sites for mental health https://www.samhsa.gov/find-treatment