Gymnastics: Top 3 Gymnasts of all Time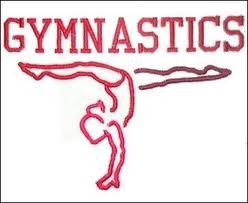 Hang on for a minute...we're trying to find some more stories you might like.
"Being a gymnast is having the strength to hold on and the courage to let go" -Jordyn Wieber. This was a quote from a famous gymnast.  This quote means that gymnastics is not just about flipping and doing cool tricks, but it is having the strength and courage to be a gymnast. I am going to be telling you about the top 3 gymnasts of all time.
Svetlana Khorkina
Svetlana Khorkina is a retired Russian artistic gymnast. Khorkina competed in the 1996 Summer Olympics. "Svetlana was born on January 19, 1979 and is now age 39, she was born in Belgorod Russia" (Wikipedia).  Svetlana Khorkina is one of the most successful female gymnasts of all-time. Even though Svetlana does not do gymnastics anymore she still is the top gymnast of all time. Svetlana is on this list because she was the first gymnast to win three all-around titles at the world championships.
Gina Gogean
Gina is a retired artistic gymnast from Romania.  She competed internationally in the late 1980s and throughout the 1990s. Gina helped the Romanian team win three consecutive world titles. "Gogean was inducted into the International Gymnastics Hall of Fame in 2013" (Wikipedia). Gina Gogean was criticized for her lack of artistry in her gymnastics but was one of the best in the world. Gina is one of the top gymnasts of all- time because she has won three consecutive world titles and two Olympic team medals.
Simone Biles
Simone Biles is an American artistic gymnast on the USA team.  She is an Olympic Individual all-around, vault, and floor gold medalist. "Simone was born on March 14, 1997 (age 21)" (Wikipedia). Simone Biles has won a combined total of nineteen Olympic and World Championship medals. Biles has four other siblings, and she started gymnastics when she was 6-years-old and was first introduced to it from a daycare field trip. Simone Biles is on this list because she was the sixth women to have won an individual all-around title at both the World Championships and the Olympic Games.
The top Three gymnasts of all time all have something in common, and that is that they are passionate about what they do and they have fun while doing it! Just remember that if you have fun with something stick with it and never give up because it could be a lot of fun. You could become really good and maybe become one of the top players.