5 Things to Know About a Newborn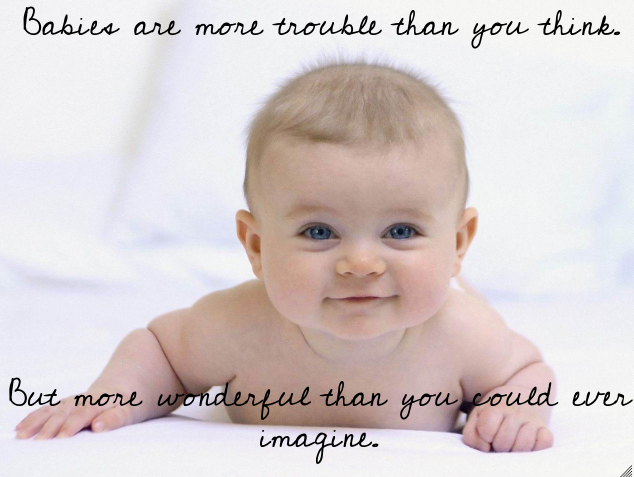 Kaylee Lane, Junior Reporter
March 22, 2019
Babies are more trouble than you think, but more wonderful than you could ever imagine. Newborns can be complicated, so I am hoping this story will help. In this story, I will teach you five basic things to know about a newborn. You will learn how to properly hold a newborn, how to handle their crying, how to feed a newborn, how to change a newborn's diaper, and how to properly bathe a newborn.
When you hold a baby, the first thing you want to do is wash or put GermX on your hands. Since a baby's immune system is still developing, any germs you carry may make them sick. When you hold a newborn, make sure to always have a hand to support the head and neck. After all, your baby's head is the heaviest part of their body at birth. Newborns lack necessary neck muscle control to keep their heads supported on their own. This milestone isn't usually reached until a baby is around four months old. When you pick up a baby, place one hand under their head and another hand under their bottom. Then, raise the baby to your chest level. As long as you're supporting the baby's head and neck, the position is up to you.
Babies cry a lot but, that is how they communicate. Their crying will let you know if they are hungry, cold, want to be held, or have a dirty diaper. Although their crying can be annoying and frustrating, that is how they communicate. With time, you will start to better understand what your baby needs. Swaddling a baby often stops them from crying, so you might want to try that as well, I will be writing a story about swaddling in the near future.
Babies need to eat every two to three hours. If you are nursing, it can be hard to tell how much milk your baby is getting. "The baby's weight is the best indicator in the early days," says Dr. Tolcher. Your pediatrician will check your baby's weight a few days after you leave the hospital. Diaper-counting can also act as a gauge. Your baby should have five to six wet diapers a day, and at least one or two stools a day.
You have to change your baby's diaper about eight times per day. You can never leave a baby alone that is on a changing table, even for a second. Also, if you have a changing table with a buckle on it, make sure to strap your baby onto the changing table. Keep the changing area stocked with diapers, wipes, and diaper rash cream at arm's length. Once your baby is on the changing table, open the diaper but leave it under their bottom. Sometimes, when your baby is suddenly exposed to cold air, your baby will pee, especially for boys. So, you will be glad you left the diaper open but still on. Take your baby by the ankles and lift their bottom up. Gently wipe your baby clean with baby wipes, girls should always be wiped from front to back to prevent urinary tract infections. Be sure to wipe your baby thoroughly and apply a coating of diaper cream every time you change your baby's diaper. If you do, your baby won't get a rash. Finally, secure the diaper snugly with the fasteners. Make sure to put the diaper on tight enough so it won't leak, the diaper is too loose if it sags or slides down. With a newborn, you need to fold the top of the diaper down to avoid covering the umbilical cord stump.
Newborns don't get very dirty, so you only need to bathe them about three times a week. You should give your baby sponge baths until the umbilical cord falls off. If the umbilical cord is kept dry it will fall off faster, usually within two weeks. If the umbilical cord does get wet, just pat it dry. If the stump bleeds a little when the cord falls off, that is okay, mild bleeding is normal.
Now you know five basic things about a newborn. How to properly hold a newborn, how to handle their crying, how to feed a newborn, how to change a newborn's diaper, and how to properly bathe a newborn. I hope these tips were helpful. See you next time for more baby information!