Why You Should Play Football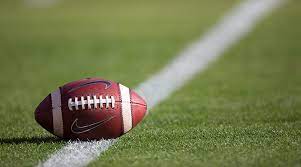 Over 5.16 million people play football in the USA. There are a lot of people who play football but, would it be a sport for you? Yes, and I'm going to tell you why football is the sport for you and why football could be a fun sport for you.
Playing football can be a hard sport and not a lot of people like that. The thing that is good about football is the hard times you have in football are only making you more fit. Being fit is a healthy lifestyle to have whether you're old or young. Eating healthy is a good part of being healthy when playing football. You want to be fit and healthy to dominate on the football field or to just look and feel good.
Another thing you need to dominate on the football field is to be a good teammate and have good teammates to play with. Without good teammates, you won't be able to communicate to people, what they need to do to get better. Being positive with your teammates you can push them to try harder and do better in games or practice. Teammates just help you through the bad times that you are having.
"Practice makes perfect" I'm sure we all have heard of this quote and I believe it's true we need the practice to become successful at what we are doing. Practicing for football is no time for messing around even when you may be tired. Without practice, you probably wouldn't ever win in any games that you play. And winning just gives you this satisfaction. The feeling can't be explained in words. It's just great to leave the football field knowing you won that game and another game is soon to come.
This is why you should play football being healthy/fit, your team, and practice. With these reasons you should try out for football the next time you can. I know it's not football season yet but try these drills and be prepared for the next football season. https://nflflag.com/football-drills. Football is a hard but fun sport try it out and I'm sure you'll love it.