Best NFL Logos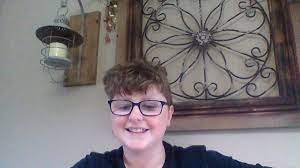 Have you ever played a game of football? I'm going to be telling you about my favorite NFL logos. I picked this story because I thought that you guys who are reading my story might like the logos I picked too. The logos I picked were the Bengals, Titans, Dolphins, and the Panthers. These four logos I pick for the colors and some of the animals on their logos.
The first logo I picked out is the Bengals. The Bengals have a pretty simple logo but simple could be better. The Bengals logo is the letter B. The letter is orange with black stripes to represent a tiger. I also have an opinion on the Bengals and that opinion is that their starting quarterback Andy Dalton is probably the worst NFL player in the world.
The next logo I'm going to write about is the Titans. Their logo is round with red and blue flames coming out the back. Inside the round, the ball is a T with three red stars surrounding the T. The ball is blue inside and around the ball is white. I just really like this logo because it just looks really sharp. The flames in the back of the round ball look really slick and look like they're ready to destroy on the football field.
This logo is one of my favorite logos just because I like animals. This logo has a dolphin on it that is blue and white. If you haven't guessed it yet the logo I'm talking about is the Dolphins. Yes!!! Again this logo is very simple but I picked it just because it had a dolphin on it. Surrounding the dolphins what looks like a sun. This logo makes me think that the dolphin is jumping out of the water and is perfectly in line with the sun.
The last and the best logo I picked is the Panthers. I love animals if you haven't noticed from my last paragraph. This logo has a white and blue Panther's head as the logo. The Panther's whiskers are blue and the eyes are white. I really love this logo because Panthers and tigers and other animals like those are really cool and amazing to me.
In this story, I told you about the best logos in the NFL according to me. The Bengals, Titans, Dolphins, and the Panthers are my favorite logos in the NFL. I love animals and most of the ones I picked were related to animals except the Titans. I just loved the Titans logo because it was unique. The Panthers logo is my favorite and maybe it's yours I don't know. Here is a list of all the NFL logos so you can choose your favorite:SportsLogos.Net – NFL Logos – National Football League Logos – The News and History of Sports Logos and Uniforms